T H E B R O N X
(Week of 5/5/19)
Never has there ever been a television show I have so eagerly anticipated, or found so summarily disappointing, as the Netflix original "The Get Down" back in 2016.

I just don't think it did justice to the global impact of the Bronx, I whined to Melinda once over cocktails on a rooftop in the West Village.

Melinda lifted a dubious brow: All due respect, dear, but what do you know about the global impact of the Bronx? Have you ever even BEEN to the Bronx?

I parted my lips to challenge her, but paused instead, caught.

Maybe it's time we get someone to do a guest post, I finally suggested, to which Melinda said, I know just the lady.

Enter: Mita Carriman.

In addition to being the recently venture-minted CEO and founder of solo-traveling startup, Adventurely, which you can learn more about HERE, Mita is a Bronx native, who positively schooled us in all things Bronx.

What she came back with blew us away and it honestly felt like a crime to deny you any of it. As such, we left this week's list long, but Mita was kind enough to write synopses of each topic to give you a broad overview of why each link is one you'll want, at some point, to set aside time to peruse.

If you're short on time, might we suggest you scroll down to Item 3 and get Mita's take on the birth of hip hop, then download the Spotify playlist she's compiled just for you.

And, of course, get thee to the Bronx.

With all our thanks and good luck for her startup to Mita, and lots of hoping you all are well,
Michelle & Melinda
A Special Introduction from Mita Carriman, This Week's Guest Curator

I never thought I'd live to see the day when the Bronx would start to truly fall into the grips of hipsterization, but it looks like the tipping point for Bronx gentrification is finally here, and I have mixed feelings about it. For those of you who aren't that familiar with the Bronx, it's a pretty complex place, and with deep history. While the stereotypes might paint it as the too-far-to-reach concrete jungle rife with timbs, Yankees hats and bodegas (there are definitely plenty of all three), many would be surprised to know that there are neighborhoods in the Bronx with sprawling lawns and giant mansions; that there's a popular beach (Orchard) in The Bronx; and that it's the greenest borough in NYC with roughly 25% of its land dedicated to parks. And while Cardi B is the latest most famous Bronxite to catapult to stardom, Calvin Klein, Ralph Lauren, Billy Joel and Regis Philbin are all originally from the Bronx too.

My family immigrated to the Bronx from Jamaica in the '60s, and as a child growing up in the Bronx during the '80s and '90s who went to a prep school in Manhattan, I was honestly sheltered from a lot that was going on, but was well aware of the extraordinary things happening around me, particularly with regard to how the Bronx was shaping and catapulting hip hop. I also felt then, and feel even more strongly now, that the Bronx captured and maintained one of the most authentic representations of immigrant family communities I've personally seen, seeking the so-called "American Dream." My family was motivated to come to America from the Caribbean for the economic promise of what it would bring to their children, and I'm extremely proud to say that I am a product of the Bronx who reached that immigrant dream that my parents wanted for me, as a newly venture capital-backed entrepreneur with my startup, Adventurely.

When I think of the Baychester neighborhood of the Bronx that I grew up in, I immediately get transported to a mini Jamaica where finding a beef patty store and hearing Jamaican patois being spoken is the norm. When I think of a trip to the Morris Park section of the Bronx, I think fondly of seeing charming Italian-American bakeries and butcher shops. When I think of the South Bronx, my taste buds start to crave sancocho, plantains and mofongo from the Dominican and Puerto Rican shops. With the onset of gentrification, my biggest hope is that these Bronx communities and authentic cultural experiences do not become completely displaced. I think there's a way to find balance, and I hope that new developers to the Bronx strive strongly in favor of seeking that.

It's been an incredibly deep honor to serve as a guest curator for this "Bronx" installment of The Productive Hangover, and believe me when I tell you that I tried to do as much justice as I could to this incredibly nuanced NYC borough. With the links I weaved together, I hope you get pulled into the intoxicating and diverse history of the Bronx; its inseparable connection to hip hop; its weird and interesting randomness; and lastly, learn about some of the key movers and shakers who are leading significant artistic and cultural movements there today (shout out to fellow Bronxite Larry Ossei-Mensah, aka @youngglobal, Senior Curator of MoCA Detroit & Co-Founder of ArtNoir, for helping me with tips on those movers in the art world!).

Much love from the Bronx & beyond,
Mita Carriman
Bronx Native and Founder of Adventurely
@mitacarriman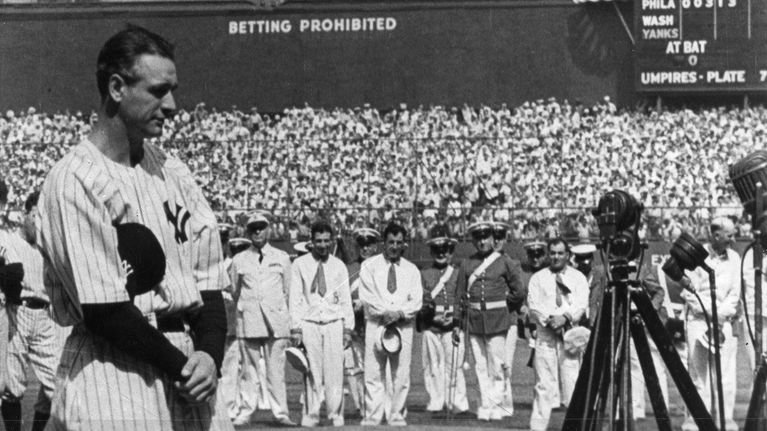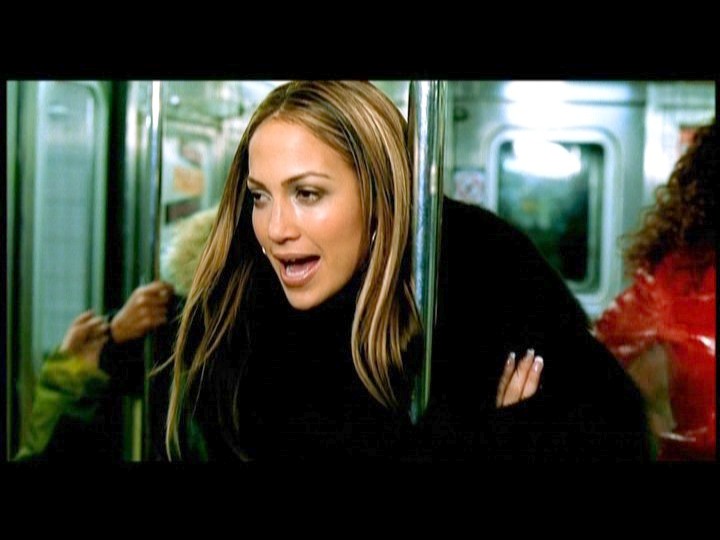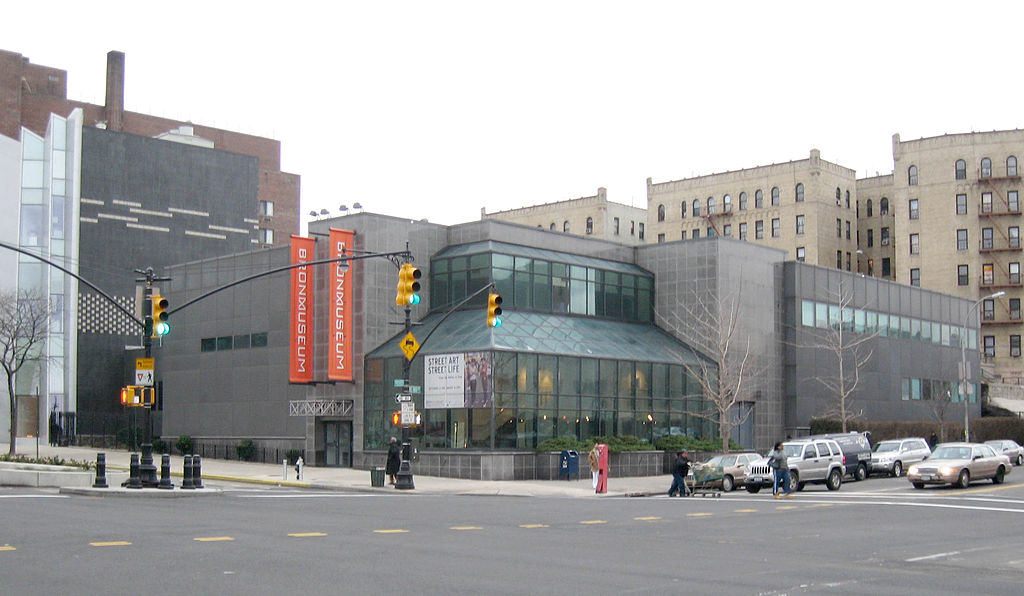 Rare Corpse Flower in the Bronx
Native to Indonesia, the Amorphophallus titanumis, aka "the corpse flower," is one of the world's largest and rarest flowering structures. It takes years to decades for its flower to bloom, and when it does, it oozes a smell of "rancid" and "rotting flesh" for 24-36 hours before closing its bud again for years to follow. Why is it relevant to the Bronx? Because this rare plant made its way in the 1930s to the New York Botanical Gardens (located in the Bronx) and quickly became one of the Bronx's biggest attractions. To date, the corpse flower at the Botanical Gardens has only bloomed four times since 1937, and the popularity it drew inspired it to be officially named the official flower of the Bronx from 1937-2000.

Watch it bloom
General tour of the Botanical Gardens
Bronx History: From Native American Roots to the Opening of First Jamaican Beef Patty Franchise

Native American Roots
Read about over 100 Native American artifacts found in Pelham Bay Park in the Bronx in 2015, in what is considered one of the most important archaeological finds in NYC history.

The Yankees
There are too many iconic moments from the Bronx stadium and the players it has spawned to count. A key speech is Lou Gehrig's 1939 "Luckiest Man" speech, which he delivered at the stadium when he announced his retirement because of ALS (aka "Lou Gehrig's disease"). Watch the video here.

Freedomland
Yes, there was a theme park called "Freedomland" in the Bronx in the 1960s. It was set up in Co-Op City to be the Northeast answer to Disneyland. Alas, it did not last, but you can see a video of it here.
The Bronx is Burning
The 1970s found the South Bronx encountering an arson epidemic, which to this day has left people with debates on its origin. Legend has it that in 1977, Howard Cosell uttered the infamous phrase, "the Bronx is burning," in observation of the fires, but it actually hasn't been proven if he really said it. Regardless if he did, check out these links which detail two popular theories behind what may have caused the South Bronx to burn.

This 1975 article from The NY Times shares theories that crooked landlords betting on insurance payouts were the source of the South Bronx fires. This article and podcast from 538 explores a theory by Joe Flood, author of "The Fires," that misguided government action was the source behind the South Bronx fires.

"Siembra", 1978
This album, from Bronx native Willie Colon, is considered to be one of the best-selling salsa albums in the history of salsa and latin music. Willie Colon was born in the South Bronx and is a proud "Nuyorican" (NY Born Puerto Rican); he also became an activist for various social issues affecting Latinos.

Golden Krust
As the daughter of a Jamaican mother, I had to give a nod to the first Jamaican fast food chain in America, whose first store opened on East Gun Hill Road in the Bronx in 1989. Today the chain has over 120 stores in nine US states.

Watch reggae artist Shaggy rank three of NYC's Jamaican patties, concluding that all of them are subpar to what he gets in Jamaica (understood), but gives his best review to Golden Krust. Watch a documentary on Golden Krust.
The Day that Hip Hop was Born in the Bronx at 1520 Sedgwick Avenue

Hip hop came to life in the community room at 1520 Sedgwick Avenue in the 1970s. Founding father DJ Kool Herc and his sister Cindy threw back-to-school parties in their building's rec room, matching beats on Herc's record players in what is now known as the first DJ booth. His innovative rhyming style and record spinning make him an icon in hip hop history. The building almost fell to the hands of a real estate investor who wanted to turn it into a pricey condo. In 2011, Workforce Housing Group took ownership of 1520 Sedgwick Avenue with the support of the tenants, the Department of Housing Preservation and Development and the Urban Homesteading Assistance Board. After substantial renovations, WHG was able to restore the building's long-term affordability. By fall 2013, the tenants were celebrating the rebirth of 1520 Sedgwick Avenue with DJ Kool Herc in tow.

Stream a live DJ mix Kool Herc did in the Bronx that was recorded in 1981 at a venue called "T-Connection" on White Plains Road in the Bronx
Watch Kool Herc describe how he invented the idea of putting two breakbeats together
Stylewars: The Groundbreaking Bronx-Featured 1983 Documentary on NY's Graffiti & Breakdancing Culture

Stylewars is regarded as an indispensable documentary of NY street culture and subway graffiti art of the early '80s. The filmic captured a golden age of youthful creativity that exploded into the world from a city then in crisis and won the Grand Prize for Documentaries at the 1983 Sundance Film Festival.

Notably featured in the movie are Bronx-born breakdancing legend and President of the Rocksteady Crew, "Crazy Legs," and Bronx-born graffiti artist Skeme, best known for "All City," a group of graffiti pieces he painted many trains in NYC -- so much so, that he was known as "the king" of the 1 and 3 subway lines in NYC.

Watch Stylewars
More info on Crazy Legs
More info on Skeme
JLo
Ok, I seriously debated whether to include JLo because she's already so known for being from the Bronx (Jenny from the block, hello!) -- but how could we NOT give proper love here to j-to-the-l-o?! The truth is that I'm a big stan for JLo. And seriously - she really did deserve her own section in this lineup.

While we've seen JLo's rise to fame from dancer, to singer, to actress and now entrepreneur of numerous ventures, it's always made me happy to see her wear her Bronx roots with a huge badge of pride.

There're countless bits of content I could share about her -- fashion, choreography, movies, TV shows and more -- but I actually really love her single "Feelin' So Good" from her first album "On the 6," which features fellow Bronxites Fat Joe & Big Pun (RIP). The video for it was also filmed in the Bronx and reminds me of what a pretty typical night going out in NYC was like in the '90s, and what it's like prepping for it beforehand, hitting the beauty salon and neighborhood clothing store, then taking the "6" train from the Bronx in to "the city" (NYC) to paint the town red. Watch it here.
The Bronx Today

It probably goes without saying that I think everyone should visit the Bronx ASAP, and follow the exciting things happening there. To get you started, here's a list of things to do, places to eat and people to follow, with guarantees you won't regret it.

Visit (live or via these links):
Website: The Bronx Museum
Video: JFK's childhood home in the Riverdale Section of the Bronx
Documentary: Borgatti's Ravioli & Egg noodles on Arthur Avenue, The Little Italy of the Bronx
Recipe: Lasagna from Borgatti's
Photos: The Grand Concourse
Documentary: Woodlawn Cemetery

Get to know:
Alexandria Ocasio-Cortez, Wave-making Congresswoman
Article: New Yorker magazine
Tweets: A survey of tweets

Lucia Hierro, Artist
Instagram
Article: Vogue magazine

Desus & Mero, Comedy Duo
Video: Tour of the Bronx
Video: Chopped Cheeses

Ghetto Gastro, Experimental Culinary Collective
Video
Article: Sotheby's
Article: Vogue magazine
Bonus: A Bronx Playlist
Last but not least, an old-school hip hop playlist I curated for The Productive Hangover, featuring all hip hop, soul and R&B artists from the Bronx. Enjoy!
Sign up for the newsletter
Images: © New York Botanical Garden; © Getty Images; © Thomas X. Casey; © crazylegsworkshop.com; © Jennifer Lopez; © Bronx Museum; © Tuff City Records

Copyright © 2019 TPH Media LLC, All rights reserved.